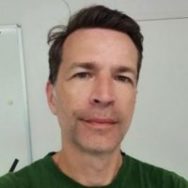 The Persson lab aims at understanding how plants produce their cell walls, with a particular focus on the prominent cell wall polymer cellulose. This is the major contributor to the biomass of a typical plant and consists of glucan chains that are hydrogen-bonded into microfibrils, which also provide the major strength to the cell wall. Consequently, cellulose is a major determinant for directed plant growth and provides stature to plants. Cellulose is produced at the plasma membrane by large multimeric cellulose synthase (CESA) complexes. These complexes move forward through the membrane during synthesis because the cellulose microfibrils are entangled in the cell wall and further synthesis therefore pushes the complex forward through the plasma membrane. The direction of the movement is typically directed by cortical microtubules via the protein Cellulose Synthase Interacting1/POM2. A major goal of the group is to understand how the CESA complex is regulated, what the components involved in making cellulose are, how the microtubules impact on cellulose synthesis and the means that the cell wall uses to communicate with the interior of the cell.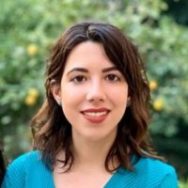 Dr. Laura Bacete is an Assistant Professor at the Plant Physiology Department of Umeå University (Sweden), where she focuses her research on understanding the roles of cell wall composition, structure, and mechanics in cell wall integrity maintenance. Dr. Bacete received her PhD from the Technical University of Madrid (Spain) and recently completed a 3-year postdoc at the Norwegian University of Science and Technology. With extensive experience in the use of novel tools such as Brillouin microscopy to study mechanical characteristics of cell walls, as well as in cell wall regulation of plant immunity, Dr. Bacete's work is helping to shed new light on cell wall plasticity as a dynamic process.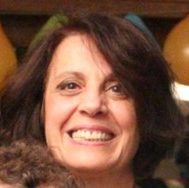 Giulia De Lorenzo is full professor at Sapienza University of Rome and member of the Academia Europaea. Her work is mainly focused on the molecular events in the plant cell wall triggering the immune responses. In the field of plant-microbe interactions, she pioneered the work involving microbial polygalacturonases, their plant inhibitors PGIPs (Polygalacturonase- Inhibiting Proteins) and oligogalacturonides (OGs) and generated knowledge beyond the state of the art. She showed that, among the danger signals, the signaling mediated by OGs has a unique complexity comparable to the complexity played by plant hormones and reminiscent of the role played by the hyaluronan/hyaluronan fragments in vertebrates. The development of analytical tools and the construction of a protein fusion capable of releasing OGs in muro (the OG machine) allow the dissection of the OG signalling. More recently, she discovered a mechanism devoted to the homeostatic control of OGs as well as of other cell wall-derived DAMPs through the enzymatic oxidation by members of the berberine bridge enzyme-like (BBE-l) family. The OGs, regulated by BBE-l proteins, appear to be "master" regulators of immunity and critical signals governing the very early stages of several growth and developmental events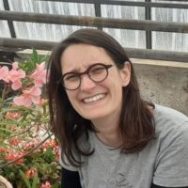 I am a researcher at the Institute Jean-Pierre Bourgin, a french Plant Science research center. My research is focused on understanding the biochemistry and physiology of plant cell wall/plasma membrane continuum, the outermost layer of the plant cell. This continuum changes extremely during plant development and in response to biotic and abiotic stress. It provides a wonderful playground for a structural glycobiologist like myself. I discovered the research world by working at the interface between the plant biology and structural chemistry with a focus on glycans. These experiences with complex polysaccharides combined with my interest in plant pathology led me to work on the oligogalacturonides, and more widely on all cell wall and plasma membrane fragments. I use LC-MS technics to identify new endogenous oligosaccharidic structures and to understand their roles as signalling molecules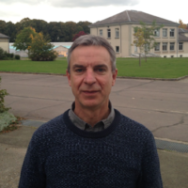 Dr Herman Höfte received his PhD degree at the University of Ghent (Belgium) in 1988 on the study of the insecticidal crystal proteins from Bacillus thuringiensis and the generation of the first insect-resistant transgenic tobacco plants. His thesis supervisor was Marc Van Montagu and his work was carried out in the, at that time, start-up biotechnology company Plant Genetic Systems inc. He then moved to the laboratory of Maarten Chrispeels at the University of California, San Diego in 1989, where he worked as a post-doctoral fellow on the intracellular targeting of vacuolar membrane proteins in plants using aquaporins as a model system. In 1992 he took up a position as a research scientist at the National Institute of Agronomic Research (INRA) in Versailles, France where he is studying the synthesis and assembly of cell walls using a molecular genetic approach in the model plants Arabidopsis and Brachypodium. He is in particular interested in the synthesis of cellulose and pectin, cell wall integrity signaling and the role of the cell wall in growth control and in responses to the environment. He has also coordinated a large French "Stimulus Initiative" project "Biomass For the Future" aiming at developing new dedicated biomass grasses and uses thereof.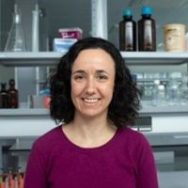 Dr. Verónica G. Doblas received her PhD degree at the University of Málaga (Spain) in 2012 on the study of plant tolerance mechanism to abiotic stress, under the supervision of Dr. Miguel Ángel Botella. In 2013 she joined the group of Dr. Niko Geldner at University of Lausanne (Switzerland) for her postdoc. She identified two small signaling peptides working as an exquisite mechanism to sense whether a root endodermal barrier is intact or not. Later in 2017, she moved to the laboratory of Dr. Herman Höfte at the Institute Jean-Pierre Bourgin, INRAE (France), funded with a Swiss National Science Foundation Advanced Postdoc Fellow. During this period, she increased her expertise on cell wall integrity signaling. In Sept 2020, Verónica joined the Institute for Mediterranean and Subtropical Horticulture "La Mayora" (IHSM-UMA-CSIC) in Málaga (Spain) funded with the competitive Ramón y Cajal program from Spanish ministry. Her research interest is to unravel the biological relevance of small signaling peptides controlling cell wall changes during fruit development. This year, she received The Plant Journal Fellowship for young group leaders in the plant field.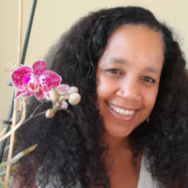 Yoselin Benitez-Alfonso graduated with a degree in Chemistry from the University of Córdoba (Spain) where she studied for 3 years after emigrating from Cuba, her birth country. During her degree, she joined the Department of Biochemistry and Molecular Biology at the University of Cordoba where she completed her PhD. Between 2004 and 2012, she did postdoctoral training at Cold Spring Harbor Laboratory (NY, USA) and the John Innes Centre in Norwich (UK). In 2013, she joined the Centre for Plant Sciences, which is part of the School of Biology, Faculty of Biological Sciences at the University of Leeds (UK). She has worked there ever since and currently holds a position as Associate Professor in Plant Sciences. At Leeds, Yoselin is a member of the Astbury Centre, the Bragg Centre, and the Global Food and Environment Institute. She drove the Equality and Inclusion framework at her faculty for more than 3 years and has a role in the School Admission team. She is editor of the Cell Biology section in the journal 'Plants' and advisor for the journal New Phytologist. Research in Yoselin's lab is currently funded by UKRI Future Leader Fellowship and the Leverhulme Trust and focuses on dissecting the molecular and physicomechanical properties modulating plasmodesmata function and cell-to-cell communication, with the view to develop applications in plant biotechnology and biomaterials.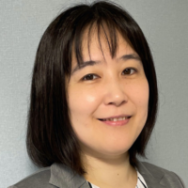 Misato Ohtani is currently an Associate Professor in Graduate School of Frontier Sciences at the University of Tokyo, where she has been since 2019. She received her Ph.D. in Biological Science from the University of Tokyo in 2005. From 2006 to 2013, she studied in RIKEN as a research scientist, and moved to Nara Institute of Science and Technology in 2014 as an assistant professor. Her work in plant cell wall biology targets secondary wall biosynthesis in xylem cells, focusing on the NAC-MYB-based transcriptional regulatory system. She has also investigated the diversity of NAC-MYB-based transcriptional network during the evolution of water-conducting cell in land plants, through the analyses of moss, fern, gymnosperm, and angiosperm plants. Recently her research interest has been expanded to environmental stimuli-derived dynamics of secondary wall formation, which is partly mediated by post-transcriptional regulation of key transcription factors. She is also working on integrating research with other research fields such as polymer chemistry, laser engineering, and materials engineering, to improve the multifaceted utilization of woody biomass for sustainable society.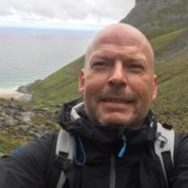 I am interested in signaling processes regulating plant cell wall composition and structure. I am, in particular, fascinated by the processes enabling plant cells to perceive mechanical stimuli and translate them into chemical signals regulating adaptive changes in cell wall composition and structure that in turn again lead to changes in the mechanical characteristics of cell walls. My group is investigating the processes responsible by characterizing the mode of action of the plant cell wall integrity (CWI) maintenance mechanism. The CWI maintenance mechanism monitors and maintains functional integrity of the cell wall during interactions with the environment, growth and development. Recently we could show that a component of the CWI maintenance mechanism is regulating wall stiffness in Arabidopsis roots and modulating production of jasmonic and abscisic acid, highlighting how the mechanism is a key regulator of chemical signaling processes and cell wall mechanics.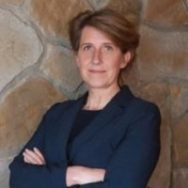 Anja Geitmann obtained her PhD in 1997 from the University of Siena (Italy), following undergraduate and graduate studies at the University of Constance (Germany), Oregon State University (USA), and Stockholm University (Sweden). Between 1997 and 2001 she performed postdoctoral research at the Université Laval, Québec, and at the University of Wageningen, The Netherlands. From 2001 to 2015 she was Professor at the Department of Biological Sciences of the Université de Montréal and Scientist at the Institut de recherche en biologie végétale. In 2015 she joined McGill University as Professor in the Department of Plant Science, Dean at the Faculty of Agricultural and Environmental Sciences and Associate Vice-Principal of Macdonald Campus. She served as President of the Canadian Society of Plant Biologists and the Microscopical Society of Canada. She is the President of the International Association of Plant Sexual Reproduction Research and she serves on the editorial boards of multiple scientific journals including Cell and Plant Physiology.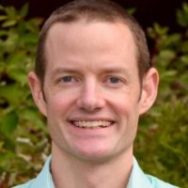 Charles T. Anderson is an Associate Professor of Biology at Penn State University. His research group uses advanced microscopy, cell biology, molecular genetics, and biochemistry to investigate the dynamics of plant cell walls with the goal of informing efforts to sustainably produce energy, food, and biomaterials from plants. He is interested in understanding how pectins are synthesized, modified, and degraded during plant growth and development, and the developmental consequences of these dynamics; in how interactions between different cell wall components give rise to the unique structural and biomechanical characteristics of plant cell walls, cells, tissues, and organs; and in how cell wall dynamics underpin the development, function, and unique biomechanics of stomatal guard cells. His research is supported by the US Department of Energy and the US National Science Foundation. Dr. Anderson is also Associate Head for Research and Faculty Success in Biology, chairs the Sustainability Council in the Eberly College of Science, and co-directs the Center for Biorenewables at Penn State.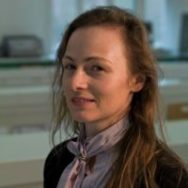 My research interest spans different topics in fundamental cell biology. Currently, I hold a tenure track position at IJPB, INRAE Centre Versailles-Grignon.
I focus on the detailed polymeric ultrastructure of the cell wall polysaccharides, and notably its structural changes related to cell wall expansion. I aim to untangle the elementary microscopic processes that embody cell wall expansion, and their relation to the macroscopic properties and phenotypes.
My main goal is to distil the elementary molecular determinants of plant growth, understand the chemical or mechanical elements triggering growth and the mechanism of growth and its effectors. I explore the, so far largely neglected, non-transcriptional mechanism of cell wall epansion occurring at rapid temporal scales.
The process of growth happens at a minute time (~msec-min) and spatial scales (nm), which necessitate experimental techniques allowing very fast temporal and high spatial resolution. To study the structure and function of the cell wall, I use a palette of biophysical techniques such as Atomic Force Microscopy (AFM), advance optical imaging techniques (super-resolution single-molecule localization microscopy (SMLM) as dSTORM), Optogenetics multiplexed with multiparametric FRET biosensing, and computational models.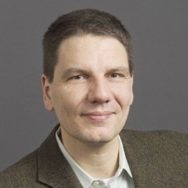 Markus has been working on plant cell walls in the past 30 years as exemplified by his first attendance of a cell wall conference in Santiago di Compostella, also Spain, in 1995. Initially, his research focus was on the detailed structural elucidation of some carbohydrate polymers in the wall e.g. xyloglucan. This focus was extended by the biochemistry of cell wall synthesizing enzymes followed by Arabidopsis cell wall mutants and functional genomics on wall polymer biosynthetic enzymes. With the advent of biofuel research funding his research area expanded into cell wall degradation and plant breeding for feedstocks with advantageous wall properties. Recently, his research methodology has adopted synthetic biological approaches, i.e. understanding the mechanism of wall polysaccharide biosynthesis by reconstruction in orthologous systems such as yeasts.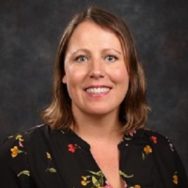 Dr. Breeanna Urbanowicz received a PhD in Plant Biochemistry from Cornell University. Currently, she is an Assistant Professor in the Department of Biochemistry and Molecular Biology at the University of Georgia. She is faculty member of UGA's Complex Carbohydrate Research Center and New Materials Institute and is a project lead in the US-DOE Center for Bioenergy Innovation (CBI), the US-DOE Center for Plant and Microbial Carbohydrates, the DOE-supported BioPoplar initiative, and the NSF-funded Center for Bioplastics and Biocomposites (CB2). Her core research is centered on the structure, biosynthesis and biological function of the plant cell wall. The tools and approaches developed in her group aim to pave the path forward toward deeper analysis of glycopolymer synthesis and deconstruction pathways used by plants and other organisms, and are now being applied towards the development of new bio-based materials.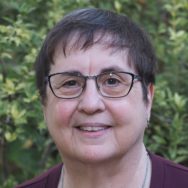 Professor Candace Haigler is a faculty member co-appointed in the Department of Crop and Soil Sciences and the Department of Plant and Microbial Biology at North Carolina State University in Raleigh, North Carolina, U.S.A. Her research group focuses on understanding the mechanisms of cellulose synthesis in plants and the controls of cotton fiber development in relationship to fiber quality. Her group has published more than one hundred articles and patents in these areas. She is the Associate Director of the Center for Lignocelluiose Structure and Formation (CLSF), an Energy Frontiers Research Center funded by the U.S. Department of Energy (DOE). In 2019, she was among a group of eight collaborators in CLSF recognized by the DOE for outstanding work to elucidate the structure of plant cellulose synthase and the cellulose synthesis complex. In 2020, she was the inaugural winner of the Women in Cotton Fiber Biotechnology and Genetics Award administered by Cotton Incorporated, a not-for-profit company promoting the use and knowledge of cotton. She was elected in 2021 as a Fellow of the American Association for the Advancement of Science in recognition of her research and broad service to the profession.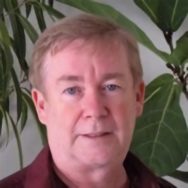 Daniel Cosgrove is Director of the Center for Lignocellulose Structure and Formation (CLSF), an Energy Frontiers Research Center funded by the US Department of Energy since 2009, a coordinated effort by ~16 labs in six universities and Oak Ridge National Lab. His research group is focused on the structure of growing cell walls and the mechanisms of plant cell enlargement; they discovered expansins as the protein mediators of acid-induced wall loosening and have used biophysical, molecular biology and genomic approaches to understand the mechanisms of expansins, as well as their biological roles and evolution. Recent work has also focused on the emergence of wall mechanical properties from the interactions of cellulose microfibrils and matrix polymers.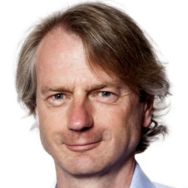 The Dupree Group is focused on understanding the biosynthesis and function of polysaccharide components of the plant cell wall. Despite these polysaccharides being some of the most abundant on Earth, and them having enormous nutritional, agricultural, and industrial importance, surprisingly little is known about the genes and enzymes that carry out their synthesis. The polysaccharides are synthesised by an amazing variety of enzymes in the Golgi apparatus. Crucial players in polysaccharide synthesis are sugar nucleotide transporters and glycosyltransferases in the Golgi lumen.
The major focus of our research is the biosynthesis of xylans and glucomannans in different plant species. We are studying the function of Golgi biosynthetic proteins using functional genomics. To identify candidate genes we use a combination of bioinformatic and proteomic approaches. By studying the composition of the extracellular matrix and the structural changes in specific polysaccharide components of mutant Arabidopsis plants, we are bit by bit deciphering the role of the individual proteins. Biochemical assays allow us to investigate the activities of these proteins, complementing our understanding of gene function.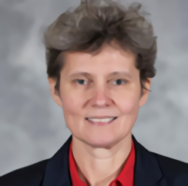 Olga Zabotina received her education in Kazan State University (BS/MS) and Russian Academy of Russia (PhD). After that, she had several postdoc positions in Wageningen Agricultural University, University of Rome "La Sapienza" and University of California in Riverside. In 2008, she accepted position of an assistant professor at Iowa State University, where she was promoted to associate and full professor. Through all her Academic career, Zabotina studied different questions about plant polysaccharides: to understand their structures, investigate enzymes to degrade them for industrial application, discover the biologically active oligosaccharides and elucidate the enzymes and their mechanisms involved in their biosynthesis. Currently she is leading research efforts directed towards uncovering the mechanism of xyloglucan biosynthesis in Arabidopsis using molecular, cell and structural biology and biochemical approaches. Her group studies the organization of the xyloglucan synthesizing complex, elucidating multiple aspects of the complex organization and function in Golgi.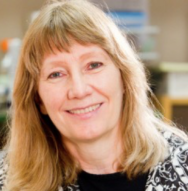 Debra Mohnen is Distinguished Research Professor at the Complex Carbohydrate Research Center and Department of Biochemistry and Molecular Biology at the University of Georgia. Her research focuses on pectin synthesis, structure and function with emphasis on the role of pectin glycan domains in wall architecture and plant cell growth. In 2008 she was awarded the Bruce Stone Award for research in pectin synthesis and elected as a fellow of the American Association for the Advancement of Science in 2013. Her research on synthesis of the two pectin glycan backbones, homogalacturonan and rhamnogalacturonan, led to the discovery of the GAUT and RGGAT families of glycosyltransferases and the recognition that pectin exits and functions as a family of glycan domains in cell wall heteroglycans and glycoconjugates. Since 2007 part of her research has  been directed at improving plant biomass yield, sustainability and composition for production biofuel and biomaterials. As Focus Area Lead of Plant Biomass Formation and Modification in the DOE-funded BioEnergy Science Center (BESC) she directed a team of researchers aimed at understanding and overcoming biomass recalcitrance to deconstruction and since 2017 she serves as Research Domain Lead for Integrative Analysis and Understanding in the Center for Bioenergy Innovation (CBI).
Jérôme Pelloux obtained his PhD in tree physiology at the University of Lorraine (France) in 2000, where he studied the effects of ozone stress on carbon metabolism of Aleppo pine. He then worked at the University of York (UK) on the identification and roles of calcium channels in Arabidopsis. He was recruited at the University of Picardie (France) in 2002 and became a full professor in plant biology in 2010. He is now leading a research group whose interests are related to the biochemical characterization of pectin remodeling enzymes from plant and fungi and to determining their roles in the control of plant development and responses to stress. To this aim, multidisciplinary approaches are used, from structural biology, molecular dynamics simulations and enzymology to functional genomics. This will help understanding the specificity of given enzyme isoforms in the fine tuning of pectin structure leading to changes in cell wall chemistry and mechanics.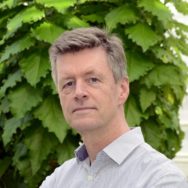 Boerjan Wout earned his PhD in Plant Biotechnology from Ghent University, Belgium in 1993 and is currently a full professor at Ghent University and group leader at the VIB Center for Plant Systems Biology, Ghent (Belgium) where he leads the Bioenergy and Bio-aromatics Group. The research in his team is aimed at underpinning the transition from a fossil-based to a sustainable bio-economy. His primary focus is understanding the biosynthesis and structure of lignin to provide the fundamental knowledge needed to improve biomass processing into fermentable sugars and building blocks for the chemical industry. His team uses Arabidopsis, poplar and maize as model systems for gene discovery and for translational research in field trials.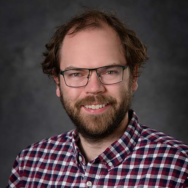 Josh Vermaas is an assistant professor within the MSU-DOE Plant Research Laboratory. His research uses computational techniques to develop mechanistic insight into all manner of plant and microbial systems to develop a sustainable bio-economy. Simulations within the group span from cell walls to protein-lipid interactions to transport phenomena across biological barriers, with a special emphasis on lignin. Prior to his current position, Josh worked as a computational scientist at Oak Ridge National Laboratory. His postdoctoral training was at NREL with Gregg Beckham and Michael Crowley, after obtaining his PhD in Biophysics from the University of Illinois with Emad Tajkhorshid in 2016.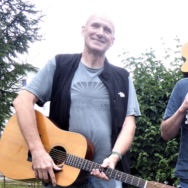 My fascination for cell biology started as a boy looking at plant cells in my vintage Reichert microscope, the only object from my childhood that is still in working order. Up to the present day, light microscopy stayed my favorite approach first investigating links between the cytoskeleton and the cell surface in animal cells at the University of Vienna and later in Keith Roberts' group at the John Innes Center, investigating arabinogalactan proteins. During that time, I learned about Arabidopsis thaliana developmental genetics from Liam Dolan and also added biochemistry to my repertoire. For a while I focused on the role of nucleotide sugar metabolism in cell wall biosynthesis, specifically on the genetic diversity of UDP-glucose 4-epimerases in plants.  In my lab at the University of Natural Resources and Life Science, Vienna (BOKU), we now focus on the biosynthesis, turnover and function of fasciclin like arabinogalactan proteins (FLAs). My long-term goal is to understand on a molecular level how FLAs fulfill their numerous biological roles and how their biosynthesis and homeostasis is integrated with cell wall function.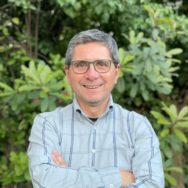 Dr. Orellana obtained his Ph.D. in Biological Sciences (Cell and Molecular Biology) from Pontifical Universidad Católica de Chile. He was a postdoctoral fellow in Biochemistry and Molecular Biology at the University of Massachusetts Medical Center, supported by fellowships from the PEW Charitable Trust and the National Institute of Health (NIH). He was an Assistant Professor at the Department of Biology, Faculty of Sciences, Universidad de Chile, where he then became an Associate Professor before moving to Universidad Andrés Bello. At Andrés Bello, he founded and directed the Center for Plant Biotechnology. Dr. Orellana´s research focuses on the biosynthesis of plant cell wall polysaccharides, with interest in genomics and proteomics in fruits and plant species living under extreme conditions.
Dr. Orellana has received a number of Awards and Honors during his career: "Outstanding Young Scientist" award by the Chilean Society of Biology (1996); President of the Chilean Society for Cell Biology (2001-2002); member of the "Frontiers in Science Program" by the Chilean Academy of Sciences (2004-2007). In 2011 He was appointed by the President as a member of the Higher Council for Science, and became President of the Council for the 2013-2014 period. In 2014 he was appointed VicePresident of Research and Doctoral Programs at Universidad Andrés Bello, a position that He held until August 2022.
Taku Demura, Ph.D., professor of plant biology at Nara Institute of Science and Technology (NAIST), Japan, and Director of the NAIST Center for Digital Green-innovation, received his Ph.D. in plant physiology from Tohoku University in 1995, under supervision of Prof. Hiroo Fukuda who established the zinnia tracheary element (TE) transdifferentiation system in 1985. As a graduate student he started molecular biology works using the zinnia system and developed it for comprehensive transcriptome analysis in relation to secondary cell wall formation during TE differentiation. After moving to RIKEN Plant Science Center in 2000 as team leader, he identified the master regulators, Arabidopsis VND6 and VND7, encoding NAC transcription factors for vessel differentiation in 2005. In 2009 he moved to NAIST and developed his work on the transcriptional regulatory network based on VND7 and its homologues, including establishment of the efficient induction system for vessel differentiation using VND7 in 2010, elucidation of the transcriptional regulatory mechanisms during differentiation of water conducting cells (hydroids) and supporting cells (stereids) in moss Physcomitrium patens in 2014. In 2018 he started a multidisciplinary research project which aims to understand the mechanical optimization of plants on a multi-scale (molecular, cellular, tissue, and individual) level together with researchers in Spatial Structural Engineering, Mathematical Biology, Biophysics, Biomechanics, and so on.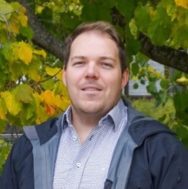 János was fascinated by plants already under his BSc education (2007-2010) when he was studying cell and molecular biology at the University of Szeged, Hungary. He continued exploring the field of plant molecular biology and during the MSc studies (2010-2012) he performed his thesis work in collaboration between the university and the Biological Research Centre, Hungarian Academy of Sciences in Szeged. The main project was about characterizing a particular protein kinase in the model organism Arabidopsis thaliana. To pursue a PhD in biology, he moved to Norway and broadened his scientific knowledge at the Norwegian University of Science and Technology (NTNU) in Trondheim. During his PhD (2012-2018), he characterized the biological effects of glucosinolate hydrolysis products in Arabidopsis. Since 2019, he has been working as a postdoctoral researcher at Umeå Plant Science Centre (UPSC), Swedish University of Agricultural Sciences in Umeå, Sweden. His main research interest falls within cell wall integrity mechanism and understanding the process of wood formation upon mechanical stress using the woody model species hybrid aspen.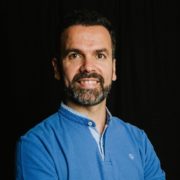 Hugo Mélida is an associate professor at the University of León (Spain), where he has been leading his research group since 2021. His studies in Biology aroused his interest in plants and microorganisms, although he opted for the former to develop his doctoral thesis, which focused on the study of the structural plasticity of the cell wall of maize. In 2011 he joined the Royal Institute of Technology in Stockholm (Sweden), where he began to study the biosynthesis and cell wall structure of microbes, his other scientific passion. He then returned to Spain to the Centre of Plant Biotechnology and Genomics in Madrid, where he began to study glycan-induced plant immunity processes. It is in this last line that he has specialised, and his research group is trying to move forward. Dr. Mélida has extensive experience studying the extracellular matrices of eukaryotes and prokaryotes and his main objective is to understand why and how plant cells are able to perceive a wide range of self and foreign glycans.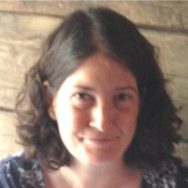 Zoë Popper has been a principal investigator and lecturer at the University of Galway since 2006, where she is currently head of Botany and Plant Science and director of Education and Students in the School of Natural Sciences. She did her PhD at the University of Edinburgh, followed by postdoctoral positions at the University of Edinburgh and the Complex Carbohydrate Research Center at the University of Athens, Georgia (USA), before moving to Ireland. Research in her group is focussed on understanding the role of cell walls, and their components, in plant and algal physiology and evolution. More recently her lab have also been exploring industrially-relevant applications of algal polysaccharides. Zoë has edited two books describing methods applied to the understanding of cell walls and is a handling editor and Assistant Reviews Editor for Annals of Botany.
LOCAL SCIENTIFIC COMMITTEE
Madrid – Antonio Molina & Patricia Fernández-Calvo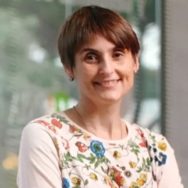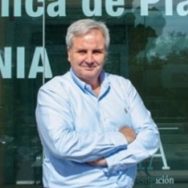 Antonio Molina is Professor of Biochemistry and Molecular Biology at the Department of Biotechnology and Plant Biology of the Universidad Politécnica de Madrid (UPM). Since February 2016 he is Director of the Centro de Biotecnología y Genómica de Plantas (CBGP), a joint research centre between the UPM and the Instituto Nacional de Investigación y Tecnología Agraria y Alimentaria (INIA/CSIC) (www.cbgp.upm.es). The CBGP has been awarded as Center of Excellence "Severo Ochoa" by the Spanish Research Agency (2017-2024; www.somma.es). The research activity of the group of Dr. Molina at the CBGP focuses on the study of Plant Immunity and its applications to crop protection (http://www.cbgp.upm.es/plant_innate.php), and in particular on the contribution of cell wall to immune response activation and disease resistance. Dr. Molina is a recognised expert in the area of plant resistance to necrothrophíc fungi. He has developed an intense activity of innovation and technology transfer in collaboration with national and international companies, that resulted in several Patents exclusively licensed to companies and in the commercialization of a cell-wall based agrobiological product. Dr. Molina is the co-founder of PlantResponse Biotech (www.plantresponse.com), a UPM spin-off enterprise that was acquired recently by Mosaic Company (USA). Dr. Molina is also co-founder of the UPM start-up enterprise FAIR Data Systems (http://www.fairdata.systems) and is leading the new genomics UPM start-up enterprise Genomics4All (www.genomics4all.com).
León – Hugo Mélida & Penélope García-Angulo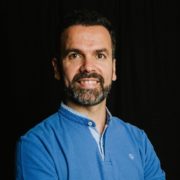 Hugo Mélida is an associate professor at the University of León (Spain), where he has been leading his research group since 2021. His studies in Biology aroused his interest in plants and microorganisms, although he opted for the former to develop his doctoral thesis, which focused on the study of the structural plasticity of the cell wall of maize. In 2011 he joined the Royal Institute of Technology in Stockholm (Sweden), where he began to study the biosynthesis and cell wall structure of microbes, his other scientific passion. He then returned to Spain to the Centre of Plant Biotechnology and Genomics in Madrid, where he began to study glycan-induced plant immunity processes. It is in this last line that he has specialised, and his research group is trying to move forward. Dr. Mélida has extensive experience studying the extracellular matrices of eukaryotes and prokaryotes and his main objective is to understand why and how plant cells are able to perceive a wide range of self and foreign glycans.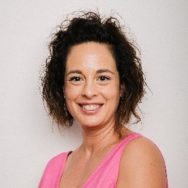 Dr. Penélope García-Angulo research interest has been focused on plant cell wall polymers and their plasticity under stress situations. Penélope is Associated Professor of Plant Physiology at the University of León and the scientific advisor-in-chief of Agrovet-Healthy Plants Biotechnological Institute, which is a private enterprise focused on the production of free-pathogen certified plants and biofertilizers. As part of the certification program, the enterprise has developed under her supervision, an apical shoot meristem regeneration culture program, different pathogen detection techniques, chemical fingerprinting protocols and has registered 2 fertilizers. Over the last years, her research has focused on the role of cell wall in plant defense. Currently, she is guest editor of "Plant Cell Wall Plasticity under Stress Situations", a special issue in Plants journal. Penélope García-Angulo has published 32 scientific papers in journals collected in the Plant Science field according to the Journal Citation Reports. She is a co-author of 2 book chapters, 1 book and 2 patents (one national and one European). She has participated as a researcher in 9 Research Projects and 4 company agreements via article 83. She was the principal researcher and the coordinator of a challenge-collaboration project with an enterprise (RTC-2016-5816-2) and currently, she is principal researcher of a National Project (PID2021-124942OB-100). She is the supervisor of 4 Doctoral Theses and 2 Bachelor theses, as well as tutor of 19 research projects. Penélope was the Coordinator of the Biotechnology Degree at the University of León and currently, she is the Coordinator of the Bachelor of Excellence in Sciences of León.
Málaga – Sara Posé & Miguel Botella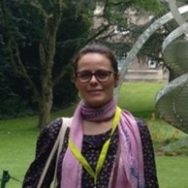 Sara is an Associate Professor in the Area of Plant Physiology at the University of Málaga. She has developed most of her research career in the field of Plant Biology, mainly focused on the texture improvement of strawberry fruits. On that regard, she contributed several papers published in the JCR showing the relevance of pectins in strawberry fruit texture. She learnt Atomic Force Microscopy in the lab of Vic Morris at the Institute of Food Research in Norwich as a PhD student, and the visualization of strawberry fruit wall polymers showed a potential association between nanostructure complexity of cell wall polymers and firmer fruit phenotypes. Later, as a Marie Curie fellow in Paul Knox's group at the University of Leeds (UK), she learnt various immune-based techniques for the study of fruit cell walls and their relationship with the improvement of texture of several fleshy fruits as the primary objective. During the reincorporation period she obtained a contract from the University of Malaga's Research Talent Recruitment programme, and she started her own line of research on the role of Plant Cell Walls in Innate Immunity, funded by a grant for projects led by young researchers at the University of Malaga.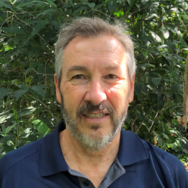 Currently I am a full Professor (Catedrático de Universidad) at the Universidad de Málaga and I am working at the Instituto de Hortofruticultura Sutropical y Mediterranea (IHSM). I have been Invited Professor at Beijing Forestry University until 2019. Currently, I am Vice-director of the IHSM and coordinator of the joint Master's between UMA and UNIA on Advance Plant Biotechnology. Since my incorporation at the University of Málaga and later at the IHSM, my research has focused on identifying genetic determinants involved in the tolerance of plants to abiotic stresses. I have obtained continuous national funding for more than 20 years. I am particularly interested to understand how stress is perceived at the cell wall/plasma membrane and how these signals activate adaptive responses. I have participated in projects related to Plant Biotechnology funded by Regional and European Projects. My group has published in high-impact journals such as Nature, Nature Biotechnology, Plant Cell, Molecular Plant, Plant Physiology, PNAS, Current Opinion in Plant Biology, Trends in Plant Science, etc. I have an h-index of 45 on the Web of Science and 52 on Google Scholar. We maintain permanent collaborations with National and International groups, as reflected in the publications and joint projects.